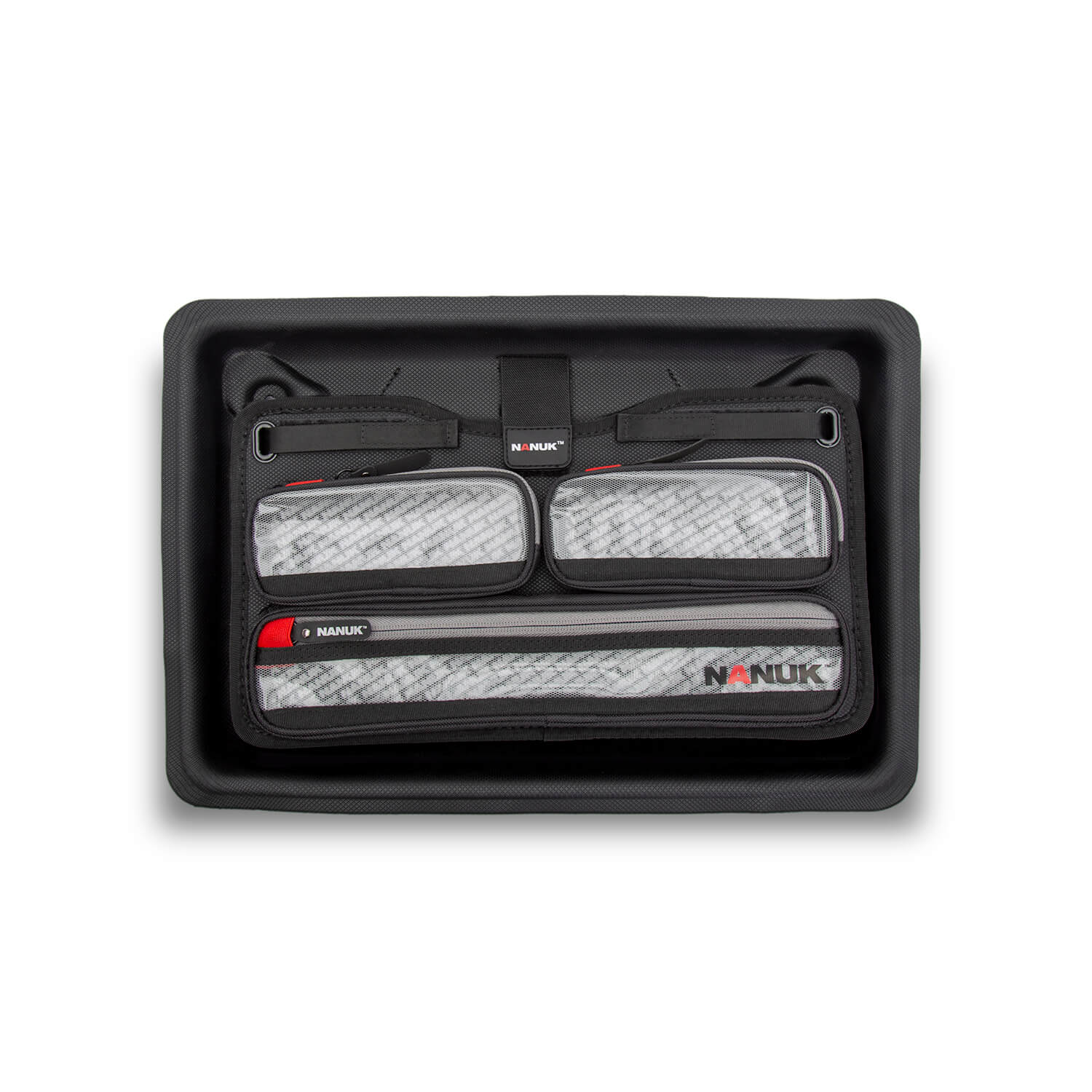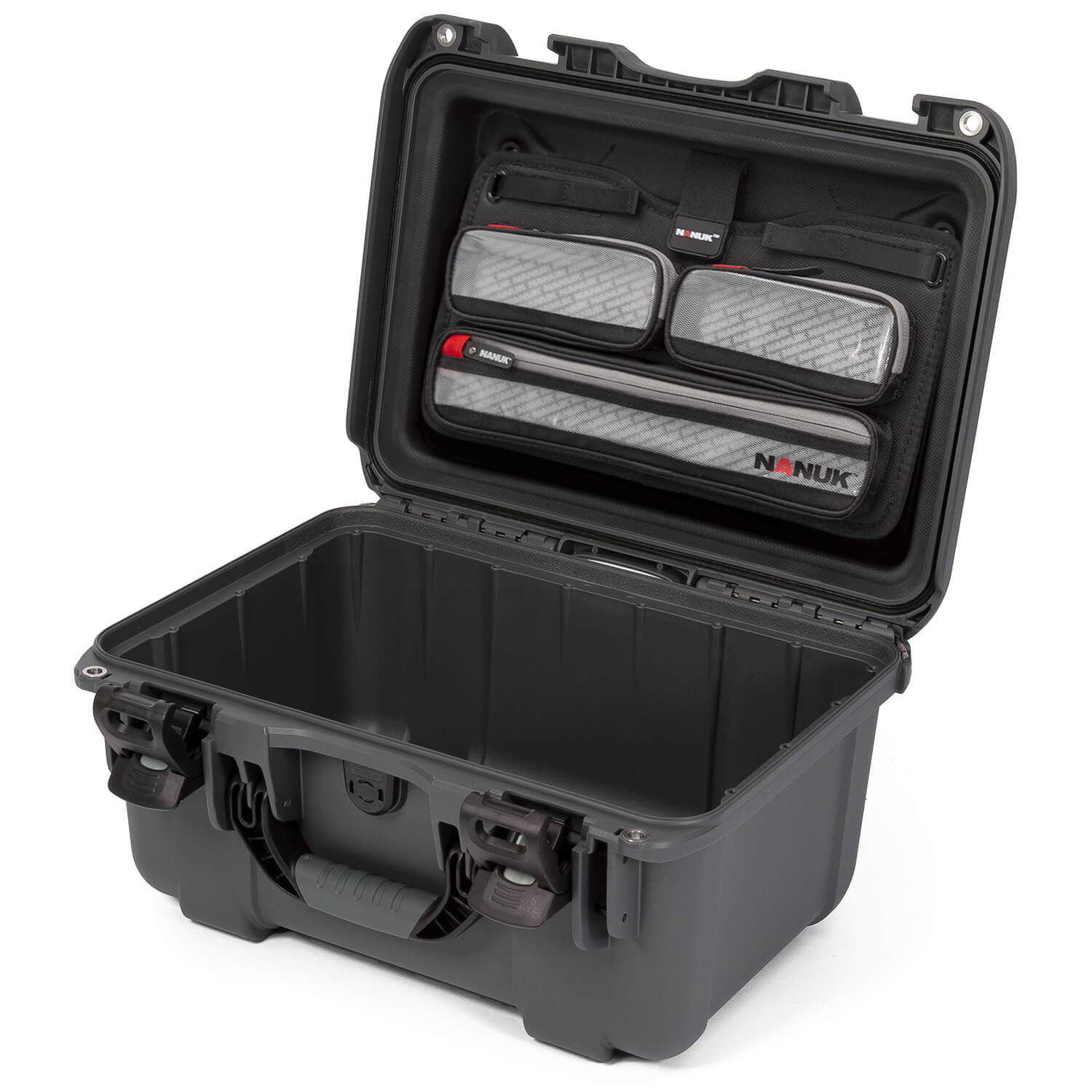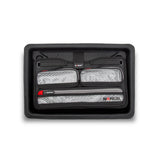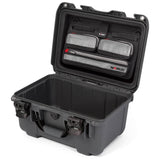 ---
Fast shipping on all orders
---
The NANUK Lid Organizer is the ideal organization and convenience accessory to add to your case. The molded interior is designed to help keep your hardware, power cords and accessories entirely organized and in-view. The lid organizer includes a set of mounting screws for easy, stress-free installation. Features include three or five zippered, transparent and anti-tear compartments of various sizes for lots of gear storage.
---
Reviews

Exceptional Product

The best choice without peer for equipment safe, well designed, promptly delivered, and fairly priced storage, transport, and utility. Solved my requirement for drone equipment kit to be store, transport, flexibly organize, and easily access and use my equipment. The 925 case, insert, and lid organizer is a really great system and a fun choice to my drone operations

Lid organizer

I have not received the lid organizer yet still waiting. I will review when I have it. I know I will love it when I get it and it will complete my case so I don't have to carry Walmart bags with instrumentation leads and resistors with my case as I am now.

17" Laptop

The main reason I bought the lid organizer for my 950 was to be able to take my laptop on gigs in the same case I carry my tools. This does just that plus adds a few pockets for some of my smaller bits of kit and things I like to have with me at work. I haven't had the chance to test this out thoroughly yet from all appearances craftsmanship looks good and it indeed fits a 17" laptop.

My fieldwork and I thank you!

I'm doing a project on Drone Archaeology and had to shuttle my drones and all the gear into the middle of nowhere. Having the 920 gave me the courage to take it where I would have been hesitant to hike in. (Think 'the side of a cliff'.) the organiser was a wonderful addition to keep everything I needed together and make it easily accessible. The main compartment was great for a fold up launch pad, the smaller pockets held extra memory cards, the filters for infrared photography (had the drone camera altered to full spectrum photography), and still have room to grow.