Custom Hard Cases for Medical Devices & Products by NANUK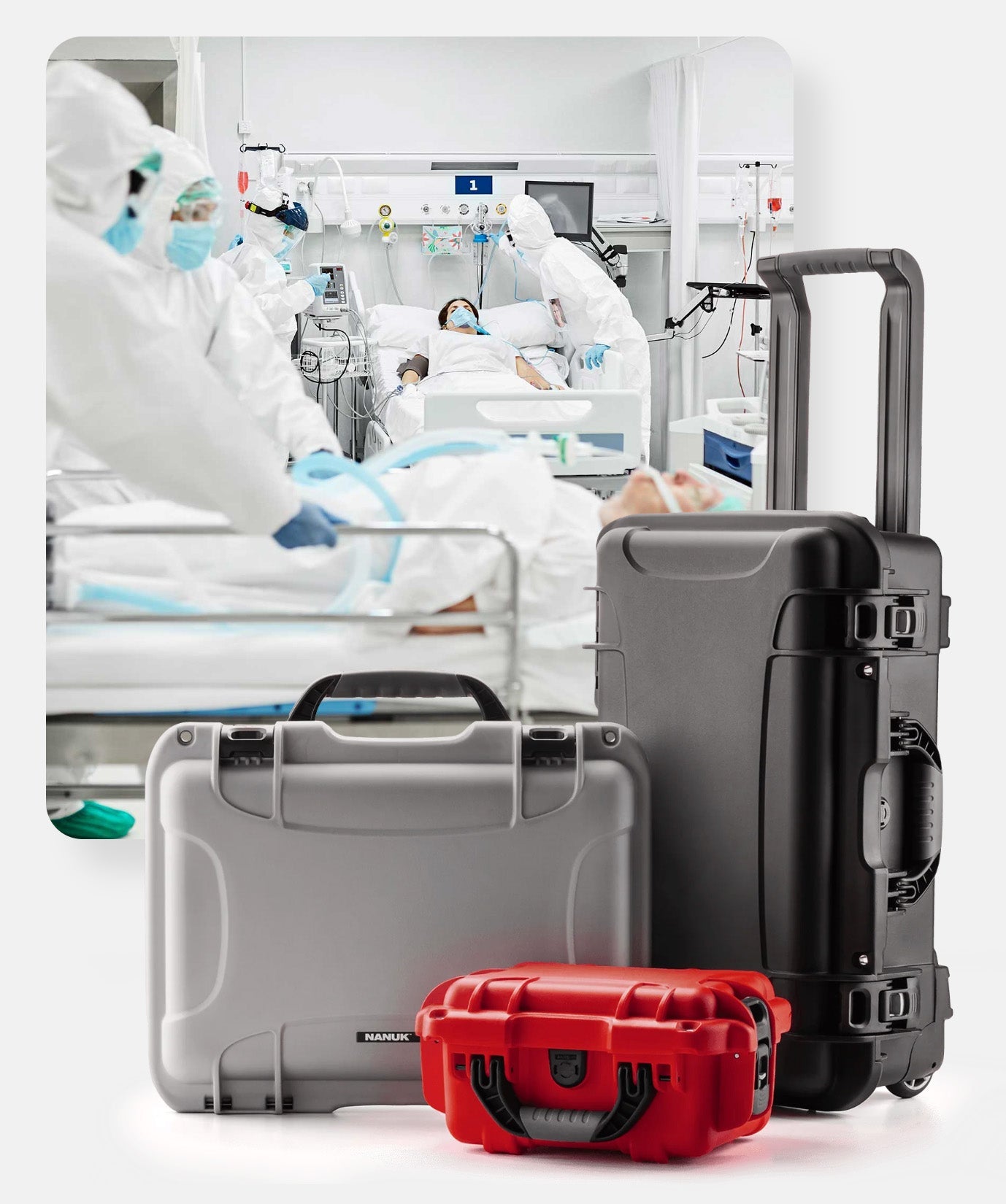 NANUK protects your medical equipment at all costs
Known as the world's best protective cases, NANUK safeguards your lifesaving equipment so your users can count on them to work without fail.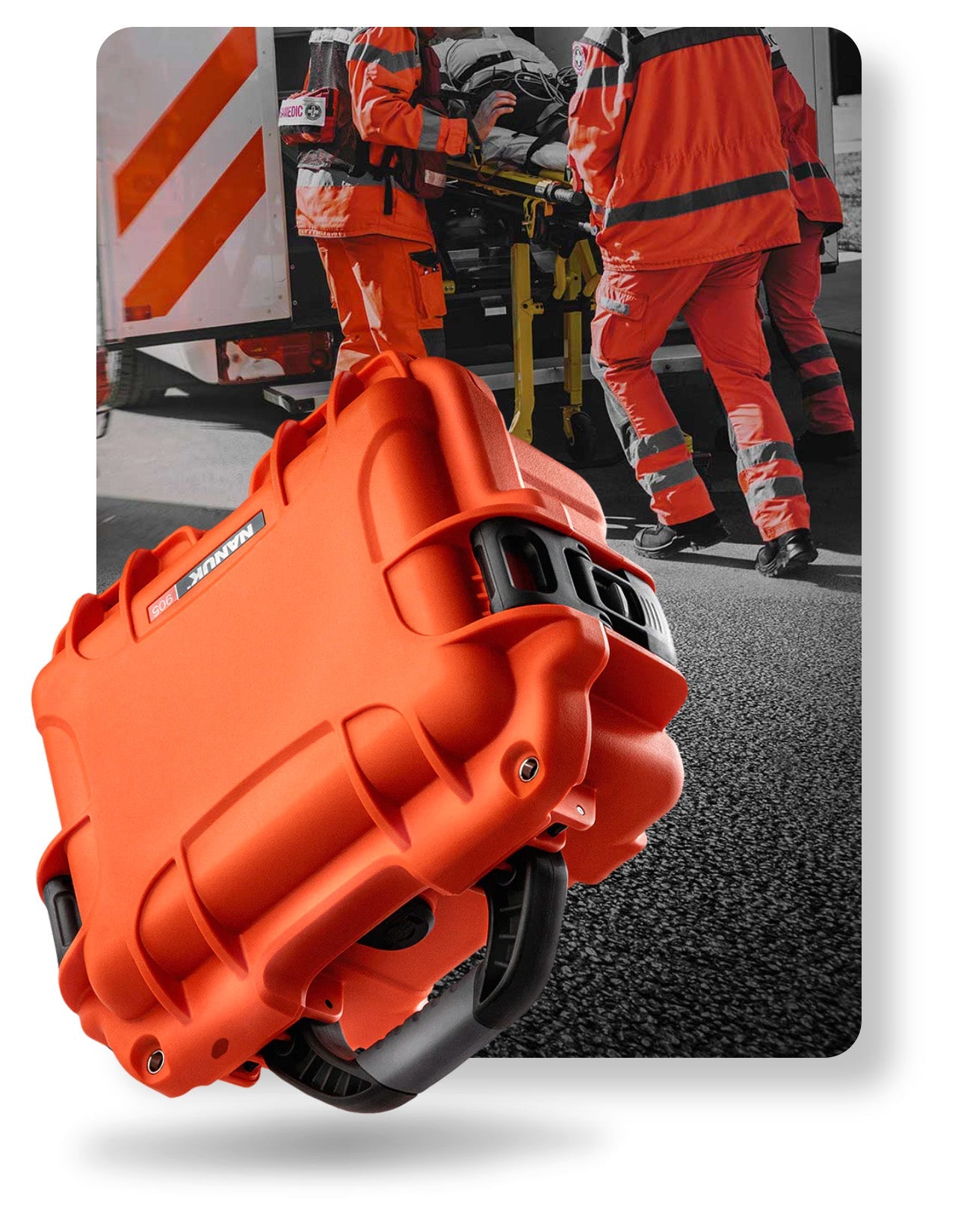 Do or die protection
NANUK indestructible cases safeguard fragile, sophisticated equipment from the repeated blows, drops and shocks that happen during emergencies.
Crushproof

Made from crushproof NK-7 resin certified to withstand extreme impact and continuous vibration, each case is built to bear the brunt of first response or ambulance rides and gurney falls, ensuring its precious contents work without fail when they're needed most.
Stays Shut

Our patented Powerclaw™ latches use compressive force to clamp each case tight, so they stay shut no matter what.
" If medical devices malfunction, lives are on the line. "
Consult with one of our team members today!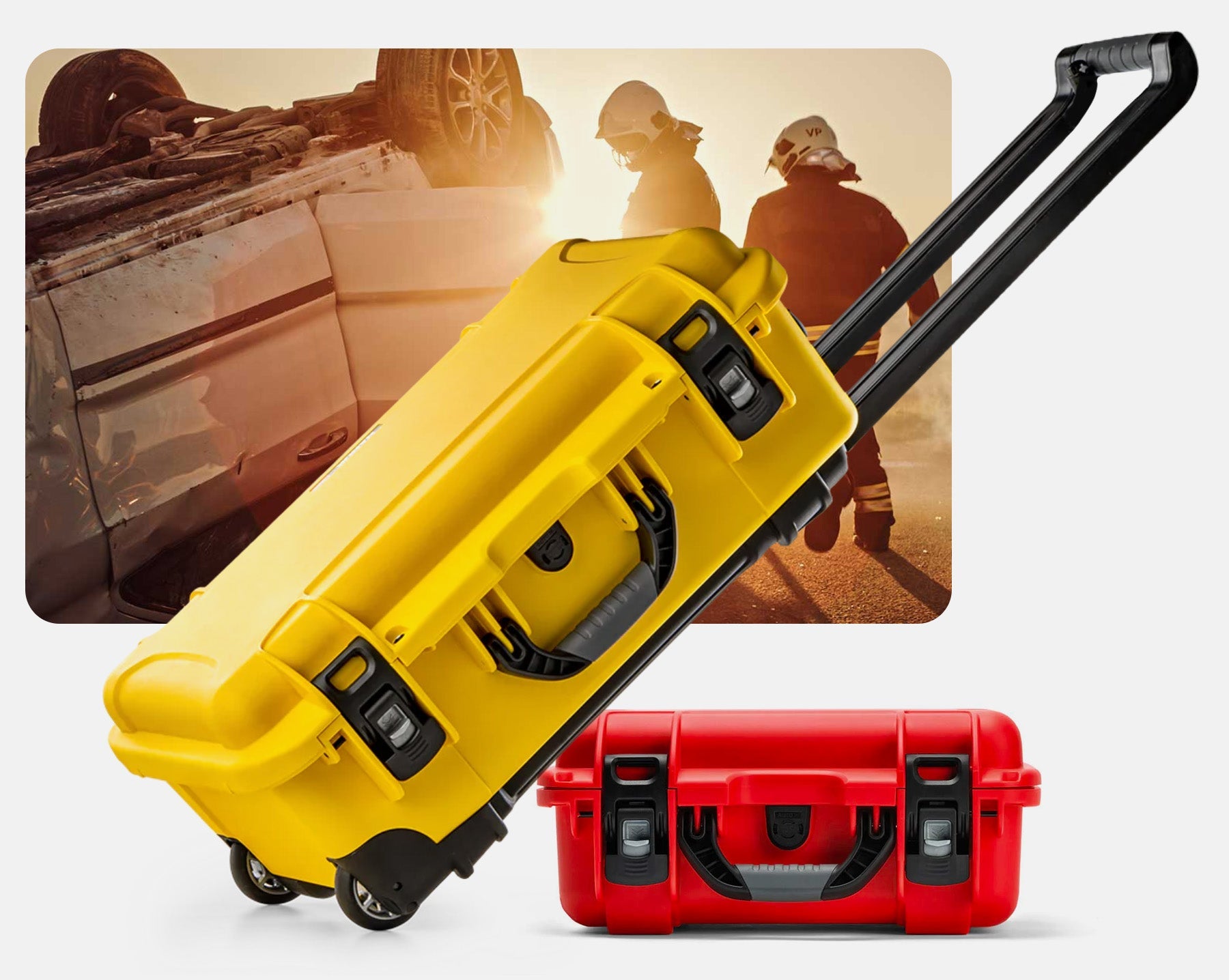 Handle every crisis with confidence
Faster Response Time

Spring loaded and one-hand retractable handles ease your equipment's arrival on the scene, and our patented PowerClaw latch makes for an easy open and shut case that speeds response time.
Light on It's Feet

NANUK medical device protection is lightweight and light on its feet with smooth polyurethane wheels that swiftly glide over even rough terrain.
" When seconds count, critical care shouldn't be clumsy or cumbersome."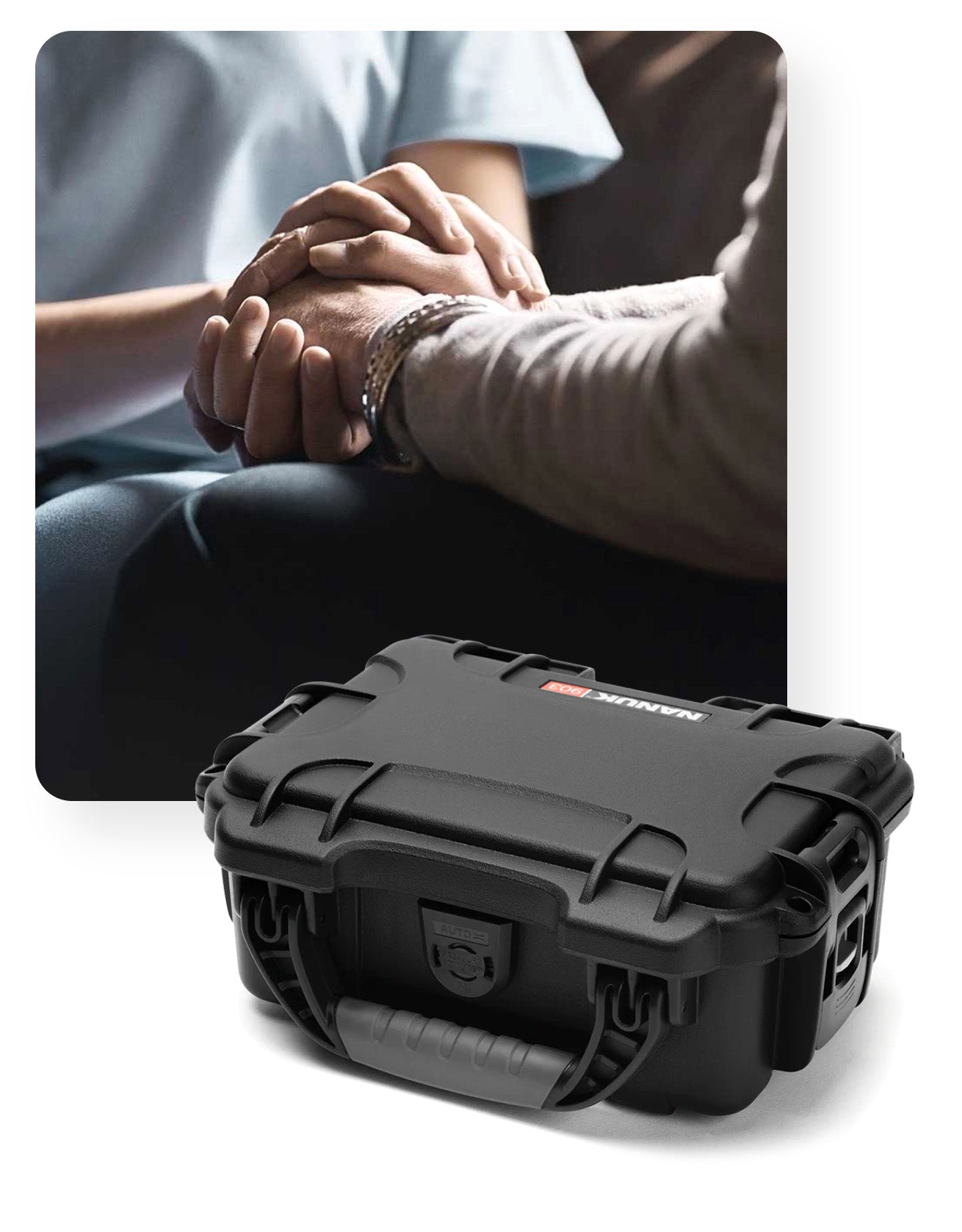 Human touches at every touchpoint
Every feature on our cases has been thoughtfully designed to enhance your product's use by a variety of handlers, whether it's an EMT on the frontlines, a doctor making rounds or a patient on the mend.
Carrying Comfort

Smooth rounded corners and soft handles make for a more comfortable carry.
Ergonomic Features

PowerClaw ergonomic closures won't catch on knuckles. And stay-open lid hinges provide easy access to what's inside without pinching fingers, so medical pros and patients can focus on the task at hand.
"Thoughtfully designed with each of your users in mind."
Consult with one of our team members today!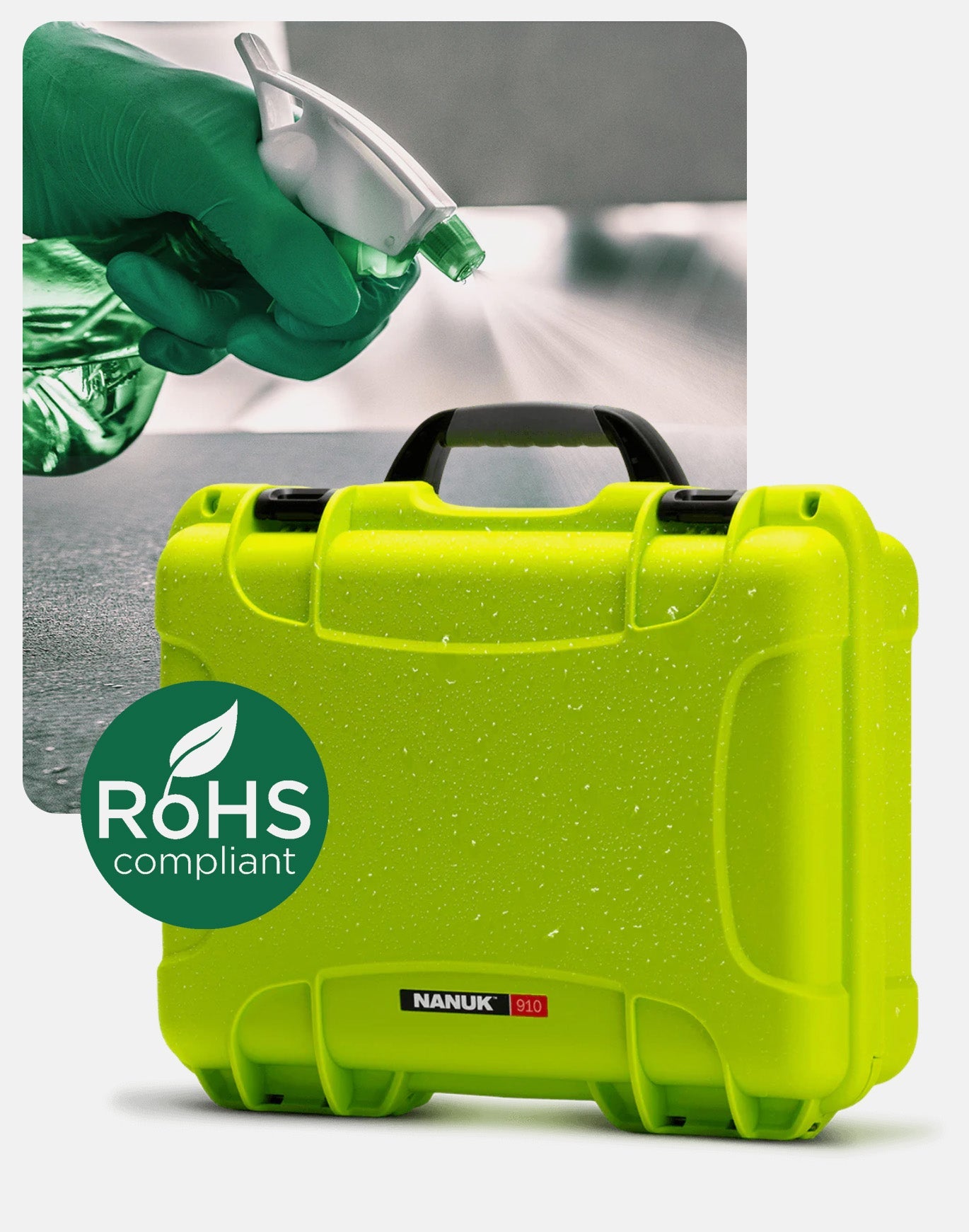 Clean, sanitize, comply, repeat.
The hospital grade protection your medical products need to comply with strict regulations and endure frequent sanitization.
Rigorously Tested

NANUK cases are chemical-resistant, RoHS certified, have an IPX7 rated watertight seal, IPX7 ingress dustproof protection, and are rigorously tested for the medical setting using the harshest disinfectants. That means liquid and debris stays out and what's inside stays sterile.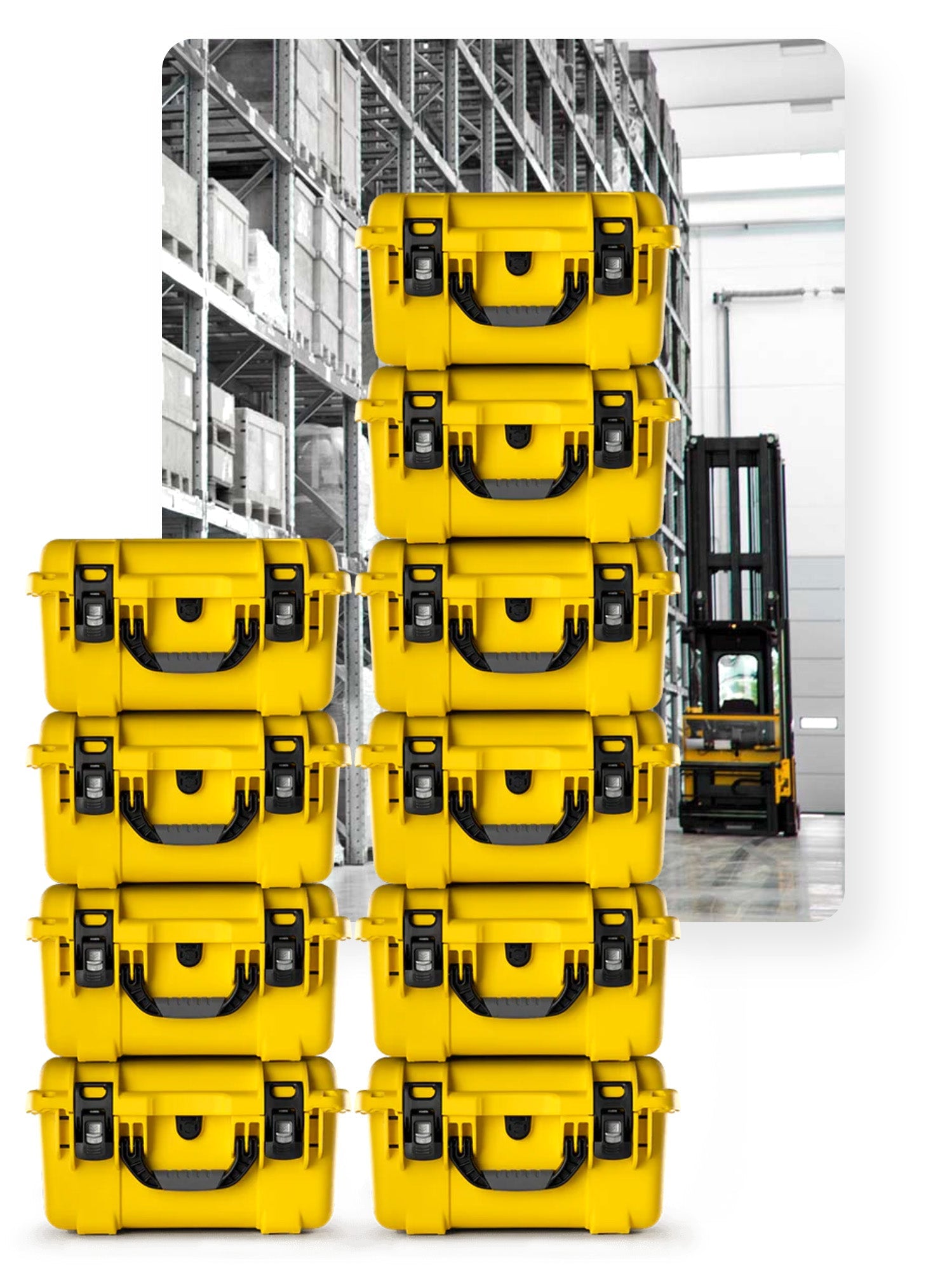 Ready to go in an emergency
Disaster-proof stockpiles from damp, humid storerooms and busy warehouses by housing critical supplies in hermetically sealed cases that are Indestructible. Impenetrable. And did we mention, Stackable?
Safe Stacking‍

Integrated interlocking feet allow multiple cases to be safely stacked for saved space and secure transport.
Extended Product Life

NANUK's lifetime warranty further extends the life of medical necessities. So your users will be better prepared for years to come.
" If you're storing devices for the next health crisis, a cardboard box isn't going to cut it. "
Get in Touch with a Team Member Today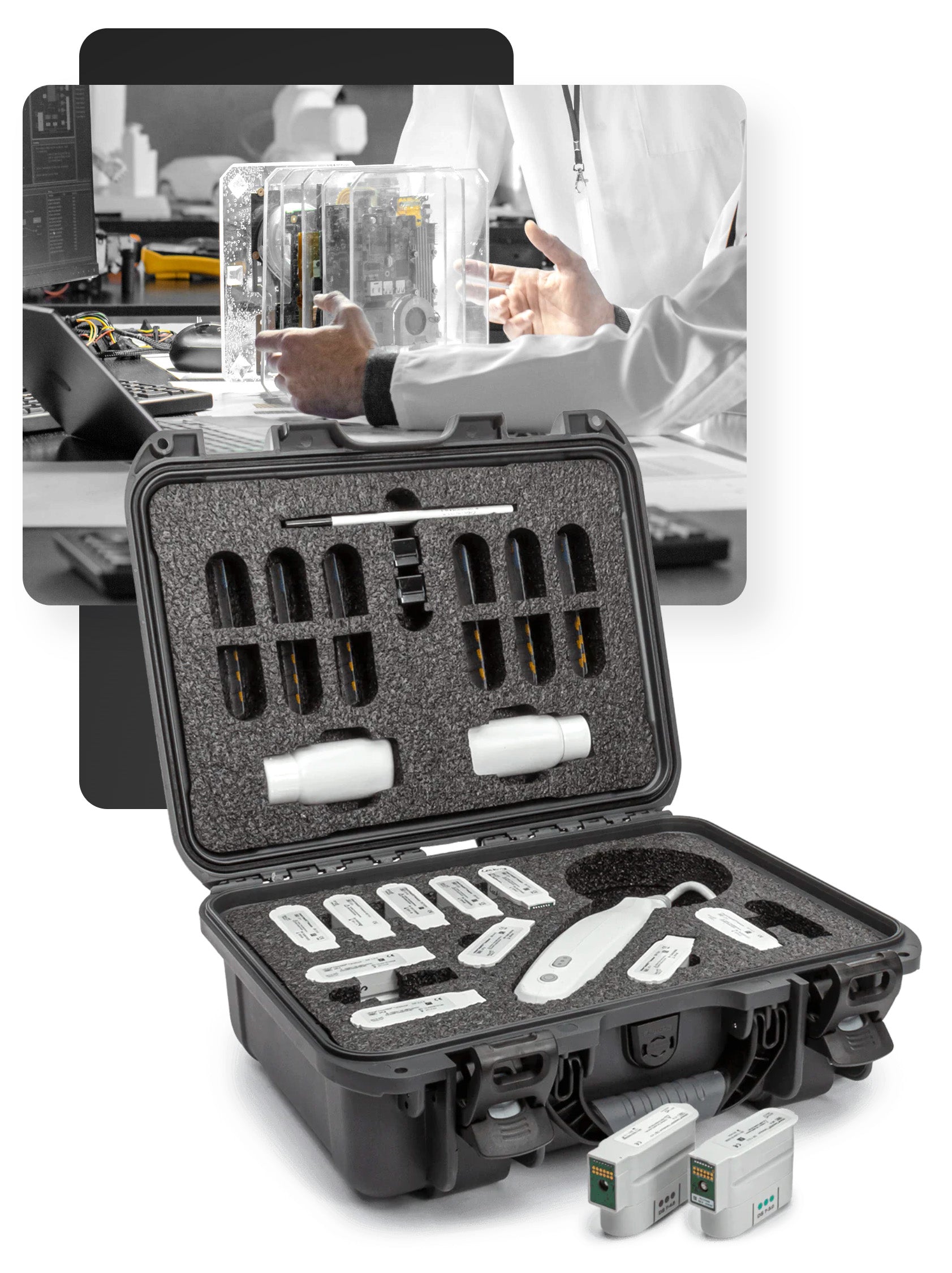 A case for everything and every part in its place
Safely accommodate all your small components and accessories with custom foam interiors tailored to hold delicate devices that have complex shapes and unique designs.
All In One Place

Cushioned, precision cut inserts make it easy for medical pros and patients to quickly see that they have everything they need readily at hand, and handily keep it all together in one place. With 31 case sizes, NANUK has you covered.
" Your innovations have lots of moving parts. Ours keep them all secure and organized. "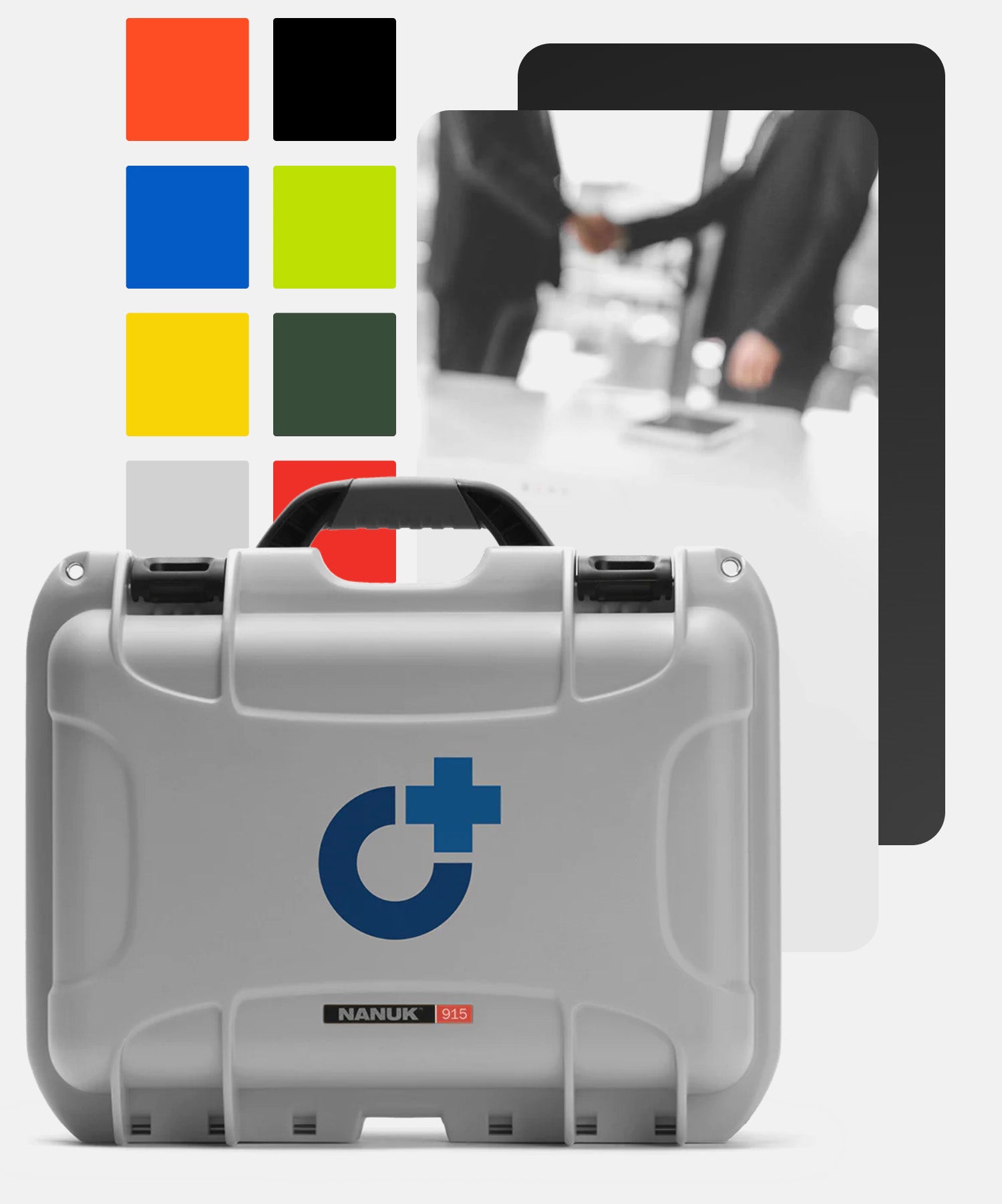 Stand out for quality
Serious protection doesn't have to be boring. Our smart and sleek cases make sure your medical equipment looks as great as it works. So you always make an impression, whether you're in front of hospital administrators, purchasing personnel, doctors, nurses, patients or other decision makers.
Colors & Logos

Available in a wide selection of colors from emergency orange to high-tech silver. Or differentiate your brand with a custom shade all your own. We can also print your logo or other graphics on our cases to make sure they remember you.
"In a sea of same, NANUK gives your brand a noticeable advantage."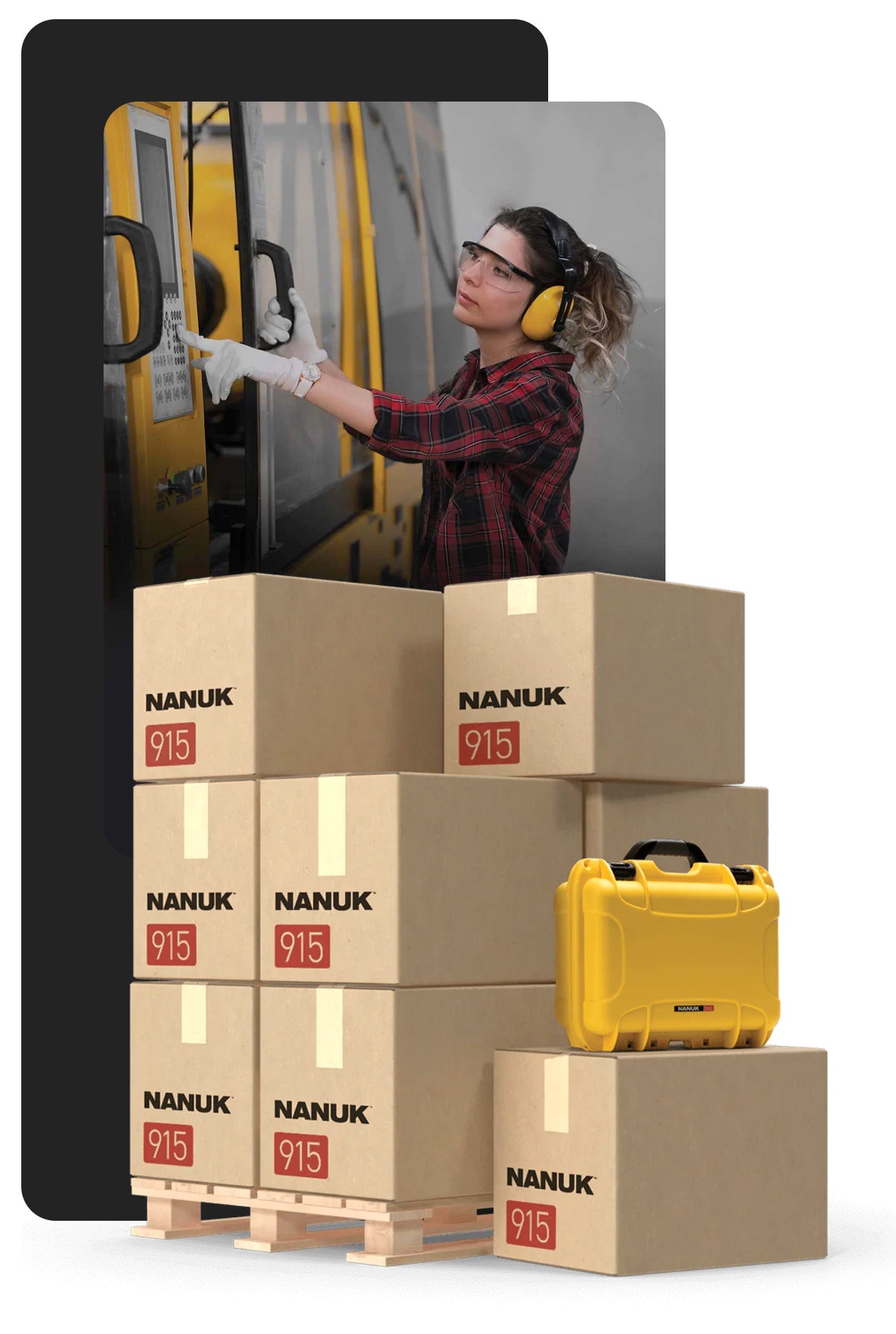 Production that speeds response time
We design and build our cases in Canada which means we can get your order to you in days, not weeks. No waiting for delayed shipments or customs issues.
Ready for Emergencies

NANUK keeps a large inventory of cases in stock to keep our medical customers covered in event of emergencies.
" Local made keeps your IP safe and supply chain moving."
Get in Touch
Get a Free Custom Case Prototype
Fill the quick form below and a team member will get back to you within the next business hour.
PLASTICASE, Inc.
1059 Boulevard des Entreprises
Terrebonne, QC, Canada
J6Y 1V2
Plasticase USA Inc./NANUK
2915 Ogletown Road
Newark, Delaware
19713 USA
NANUK EUROPE
Burg.J.G.Legroweg 96
9761TD, Elde Netherlands
Customer Service
Toll Free: 1.800.783.6883
Tel: 450.628.1006
info@plasticase.com
Sales
Toll Free: 1.800.783.6883
Inter.: +1.450.628.1006
sales@plasticase.com